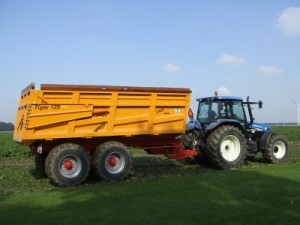 The company size is 90 acres. The site is 100m long and 900m wide. In total there are 3 sites of 30 acres each, which are situated in a straight site surrounding the yard.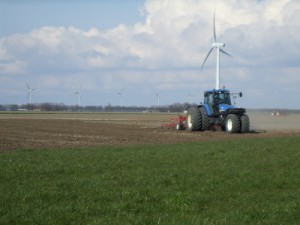 On the farm we have two tractors, the New Holland T6080 en New Holland TSA 110. In addition, we use a Gehl 5420th for all kinds of work.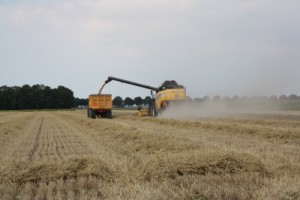 On the farm corn, grass and wheat is grown, which is used for dairy cattle. We also grow potatoes and sugar beets. Part of the land is rented out for cultivation of onions and tulip bulbs.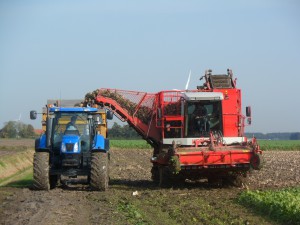 The processing of the fields, sowing and plowing we do ourselves. The grass and corn silage and manure spreading is done by Loonbedrijf Johan Frens from Hulshorst. The harvest of sugar beet is done by Loonbedrijf Mark Geerling from Lelystad. The farm work, such as setting and harvesting of potatoes, the baling straw, threshing wheat is done by Loonbedrijf René Visser from Biddinghuizen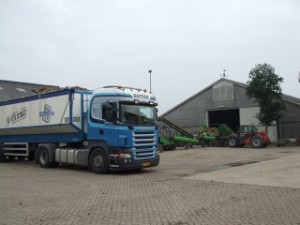 When it's time to deliver the potatoes: Using the convenient Gehl Schranklader potatoes are unloaded from the barn. In half an hour the truck is loaded with 30 tons of potatoes.