Special birth at De Kandelaar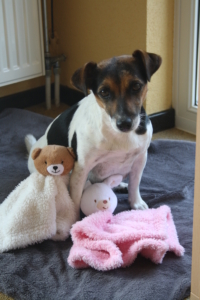 On Friday 16th October our Jack Russel, Pukkie, made us happy with 4 beautiful puppies; 2 dogs and 2 bitches, all taken good care of by 'mum' Pukkie. Their eyes are now open and it will not be long before they will run around. Pip, the black bitch, will become Kaylee's buddy. We are looking for a nice place for the other 3 puppies where they get a lot of attention and room to run around.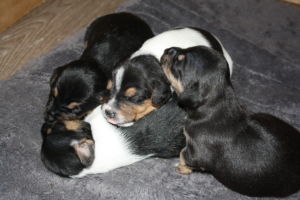 Last month, we have been very busy with the harvest. At the beginning of October, the corn was chopped and ensiled. After the many rain showers, the potato harvest followed. A lot of the potatoes that have been brought in will end up as fries.
Tulpenboer 'tulip farmer' de Wit was also busy on the land during the nice weather. We have again plowed almost 15 ha and planted uncountable tulip bulbs. It promises to be a lot of colour in the spring!
After many years of waiting, we have finally been connected to the fiber optic network. What a difference to the ADSL connection!  With thanks to Greenet, we can now offer our Bed & Breakfast guests many different channels; including German, English and French channels.  Something for everyone!
https://www.dekandelaar.eu/wp-content/uploads/2020/10/IMG_2669-scaled.jpg
1707
2560
Kandelaar
https://www.dekandelaar.eu/wp-content/uploads/2015/09/logo-300x92.png
Kandelaar
2020-10-30 16:52:42
2020-11-06 11:36:29
Special birth at De Kandelaar