Opening Tulip Routes Flevoland 2018
Time flies!  While the last cold days pass by in the Netherlands, we are already focusing on spring and are currently delivering the potatoes from our shed. Three trucks full of potatoes are delivered to the stores every day, the onions are also delivered so the storage shed will soon be completely empty. Meanwhile, we are starting again with the new planting season and expect to sow the sugar beet by the end of this week.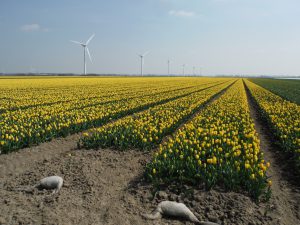 In the meantime we are busy at the Bed & Breakfast with bookings and preparations for the tulip route Flevoland 2018. This year, again, the opening will take place at De Kandelaar. On Saturday, 14th April there will be a tulip market from 10:00am to 4:00pm, where various companies from the region will promote their products and services. At 10:30am the official opening of all the tulip routes in Flevoland takes place. This year, 4 car routes, 4 cycle routes and a walking route are planned for three weeks, from 14th April to 5th May.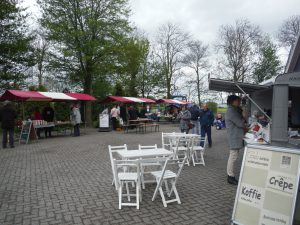 Our location is on the car route 'Lelystad' and cycle route 'Lelystad'. However, the routes in Dronten and Zeewolde are easy to drive from our location. In short, plenty of opportunities to admire the many beautiful fields and visit the companies that organize an activity. More information and the routes can be found on www.tulpenrouteflevoland.nl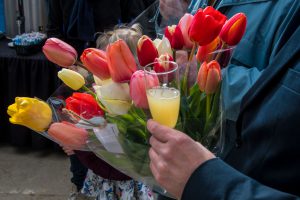 In addition to the Tulip market on 14th April, we will have an exhibition about tulip cultivation from that day until 5th May. On the basis of photos, more explanation is given about the cultivation of tulips. Ed Voigt will also exhibit on 100 years of Zuiderzee (the South Sea) law and Ir. Lely.
We welcome you from 14th April to 5th May between 10:00am to 4:00pm – every day.
https://www.dekandelaar.eu/wp-content/uploads/2018/03/170415_tulpenrouteopening_037-1.jpg
3387
5081
Mariska
https://www.dekandelaar.eu/wp-content/uploads/2015/09/logo-300x92.png
Mariska
2018-03-25 12:42:34
2018-04-05 18:21:17
Opening Tulip Routes Flevoland 2018